Advokater
Vi arbetar tillsammans med de allra bästa flerspråkiga juristerna på Costa del Sol.

VOGT ADVOKATFIRMA Lawfirm S.L. Ricardo Soriano, 65 - 2º 3
29600 - Marbella - Spain
Tel: (+34) 952 776 707



Franco Abogados Marbella Tel: +34 952863819 Mob:+34616706870

MANZANARES ABOGADOS SL
Marbella Tel.: +34 952594279

Mona Davidsen Advokater
CaribPlaya, Marbella
Tlf.: 952838314

Agnete Dale Lawfirm in Spain Tel:+34607659906

Wallin & Partners Fuengirola & Marbella Tel: 00 34 952470207

LAW Bird SL. Marbella
Tel.: +34 952865388

ADVOKAT KONTORET Javier García León, 29640 Fuengirola, Málaga, Telf.+34951239005

Strömqvist & Partners Marbella Tel:+34952775187
Finans

Marbella Tel: 95200000 Languages: English, German, Scandinavian Loans upto 70%

Norwegian Danish Swedish only. 70%-80% loans Marbella Tel: +34952905150

Calahonda Tel: +34 952939820 Languages: English, German, Scandinavian Loans upto 70%

Fuengirola Tel: +34 952593639 Languages English, German, Spanish & Scandinavian.
We can send brochures from some of these banks with loan information in PDF format:
Hotell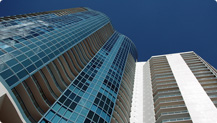 Partner Hotels Costa del Sol
I vissa fall kan man få rabatter från välkända hotell eller hjälpa till med hotellbokning. Också då och då har vi specialerbjudanden med en fri vistelse för tre nätter i en modern lägenhet utan några skyldigheter.
Fråga om hotell:
Fråga om en fri vistelse: freestay@inproperty-spain.com
Pengar
Överföringar
Spara upp till 3% på transfer och valuta.
+44 0845 389 3000
Currencies Direct Spain
Full Service av FASTIGHETSMÄKLARE från start till slut.
TEL: 00 34 635545451
info@inproperty-spain.com